On the first day my daddy and Aunt Katharine took me to story time. I have more fun running around during story time than listening to the story. Then my Aunt Katharine and daddy took me for a wagon ride to the park to play on the swings.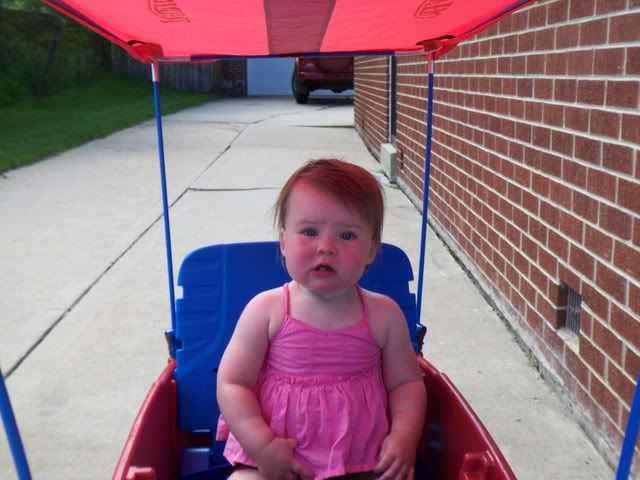 On Friday we were all supposed to go for a hike but I decided I needed to take a nap so that made it hard to get going. Instead, Daddy and Aunt Katharine bought flowers and planted them in the hangers on the porch. And then later that day my Aunt Katharine went to music class with me. She didn't know what to think about that. Later that night my Aunt Katharine and My Cousin Starin went out. Babies weren't allowed so I stayed home.
The very next day I played at home while we waited for everyone to come over. I had some snacks while I was waiting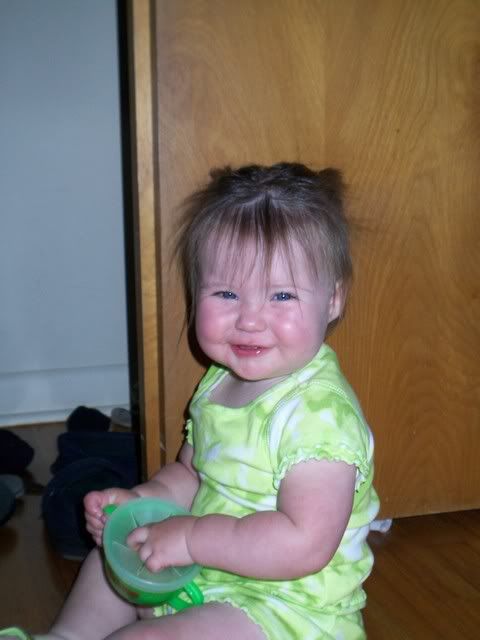 So then my Great Uncle Chris, Great Aunt Sophie, Aunt Katharine and Cousin Starin came over. We all went to Jerusalem to get some dinner. Then it was time for my bedtime.
The next morning we all went to the zoo. They didn't have Aunt Sophie's favorite lemonade but they did have some fun animals. I didn't want to ride in my wagon as much as I wanted to walk or be held. Here is my Aunt Katharine holding me. She sure is nice!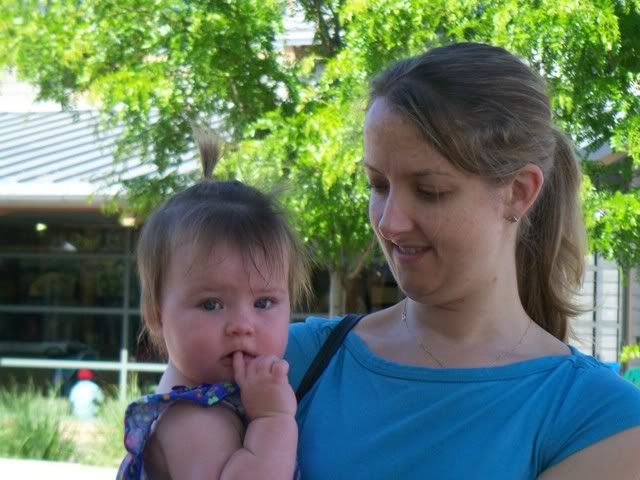 Then we all rode the Merry-go-round together. Uncle Chris and mom took pictures!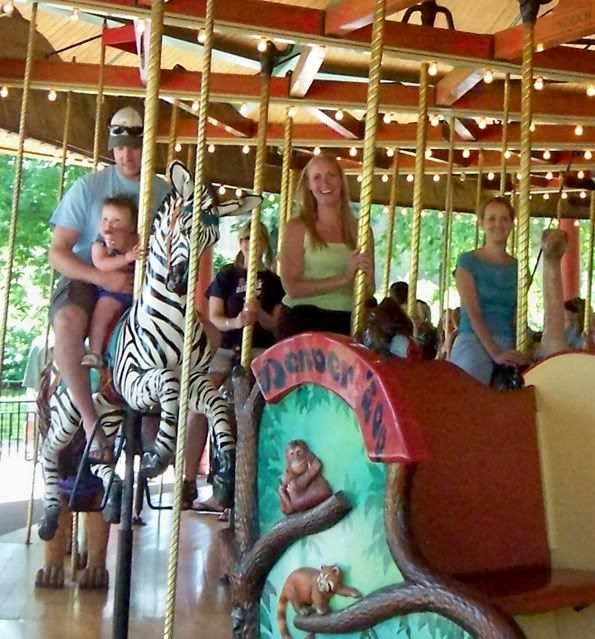 After the zoo I had to go home and take a nap. I didn't really feel like napping so I didn't. Everyone else went for a hike. I couldn't go because they said I was too independent. Now, how can you be too independent?? Here is my Uncle Chris. That penguin in the tree must have followed him home from the zoo or something.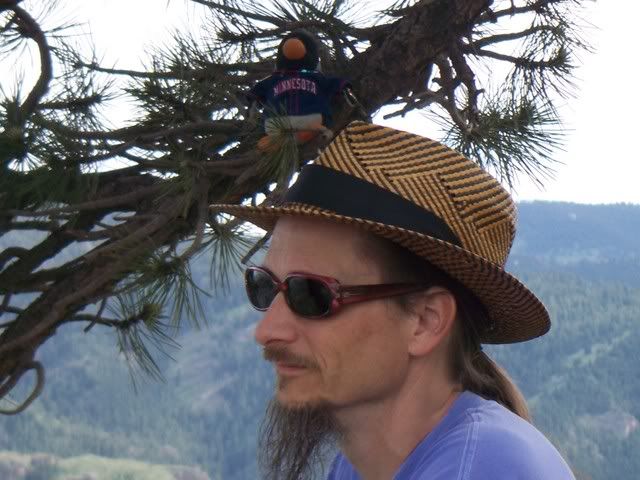 While they hiked I went to Costco with mom and she bought me these blueberries...my favorite!
On Monday (Memorial Day) my friends came over to play in the water while everyone else ate. My most favorite part was the watermelon. Check me out!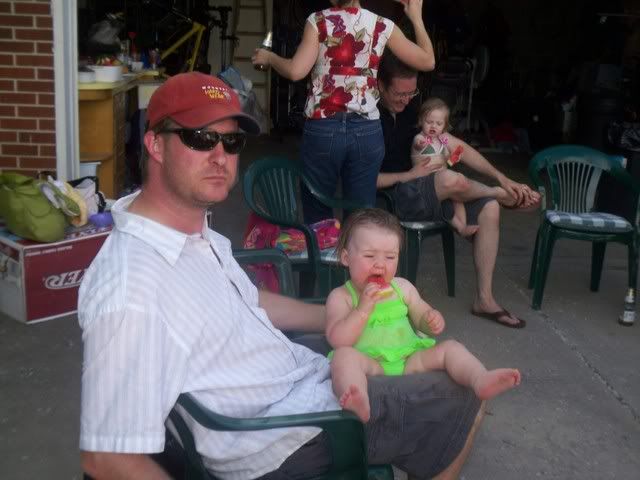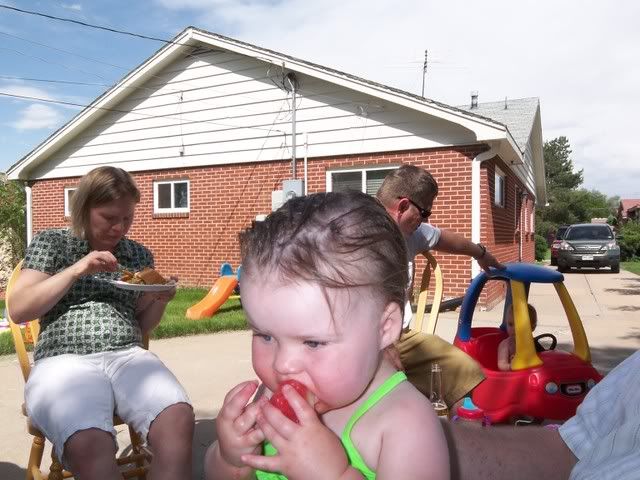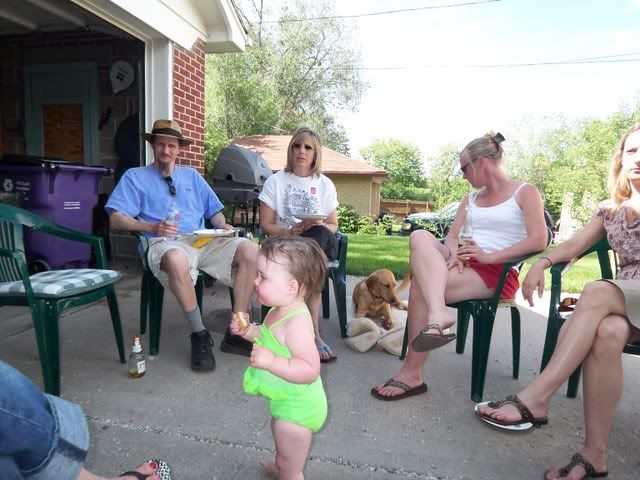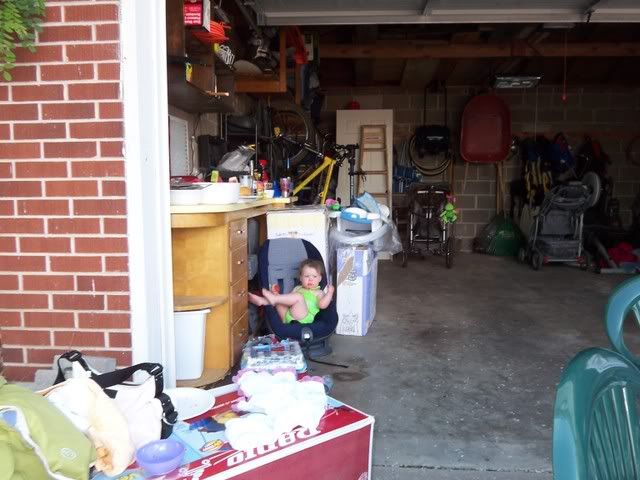 Here are my friends and me playing in the water!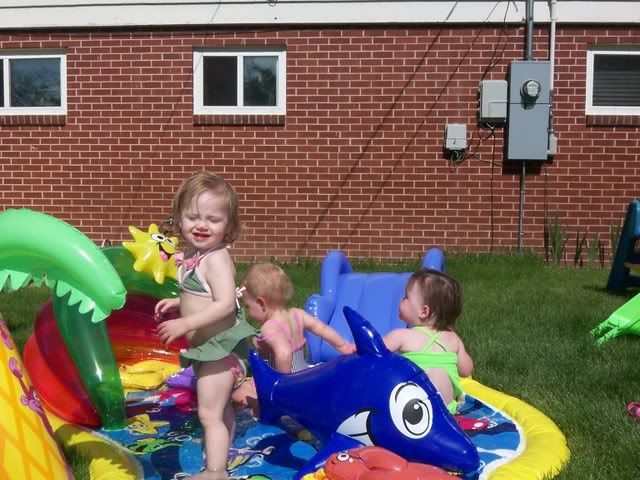 By the end of the BBQ I was sure a mess, but I had a lot of fun!