Just some pictures since I already blogged once today.
This morning Cady fed herself oatmeal and yogurt. Just when I thought it couldn't get messier, I leave the room for a second and come back and she has a Puffin Cereal stuck to her head as well: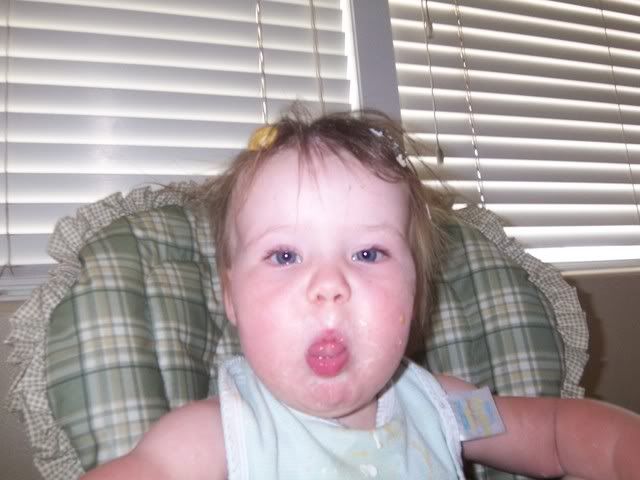 And then I gave her some coolwhip to play with. I used food coloring to make different colors. She stared at it for a good five minutes without once touching it. I thought she was never going to play!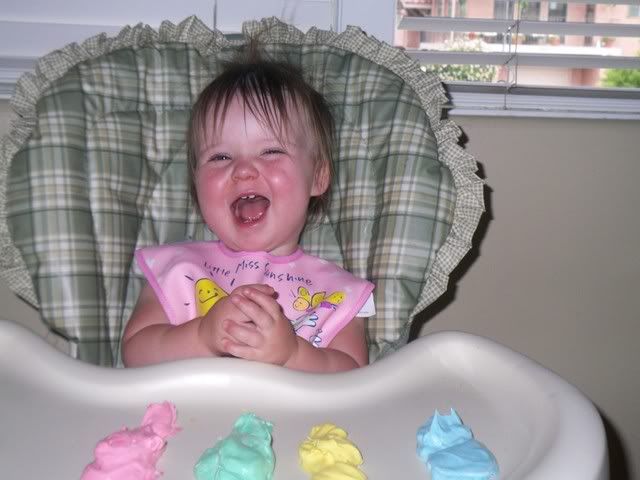 Then she tasted it: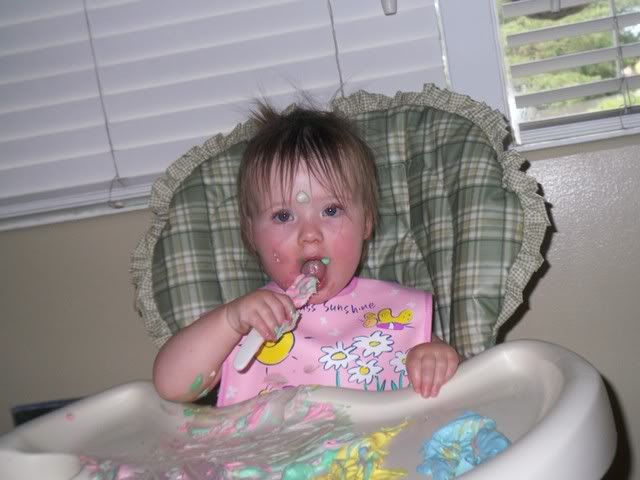 Then painted with it: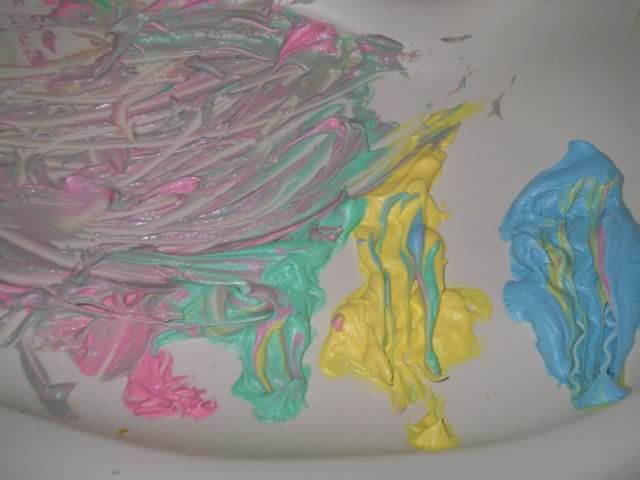 And then did a straight head-dive into it. I think she was trying to paint with her forehead.