Saturday morning I woke up really really early. I was excited for race day.
My dad doesn't have tennis shoes so he wore flip-flops. So then my mom also wore flip-flops because she didn't want him to be the only one with flip-flops. Even though they both wore flip-flops, they pushed me really fast and we came in 85th place out of over 200 participants! My mom had to work after the race and she said it was no fun standing on her feet all night after walking six miles in flip-flops! Me and dad had a good night together while mom worked. He took me to the Hardware store and then drove around while I napped in the car!
This is me and my mom getting ready for the race.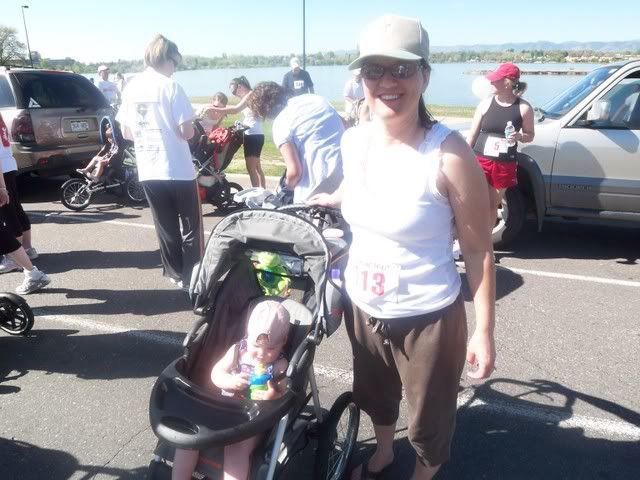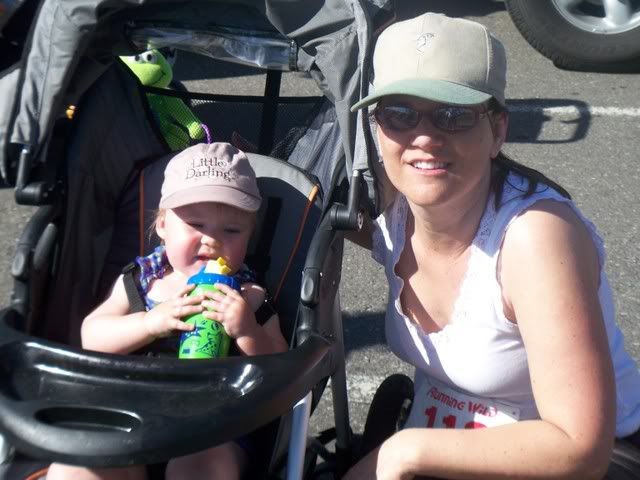 This is me trying not to listen to my mom and dad
And then on Sunday, me and daddy cooked mommy pancakes. Then we went to a baseball game. It was my first game. I'm not sure what happened after the seventh inning stretch, but when we left the score was 15 to 1. My mom and dad said that is a very bad game. We had great seats on the right field. There were lots of fly balls but we had to move because I was too hot. See how hot I look.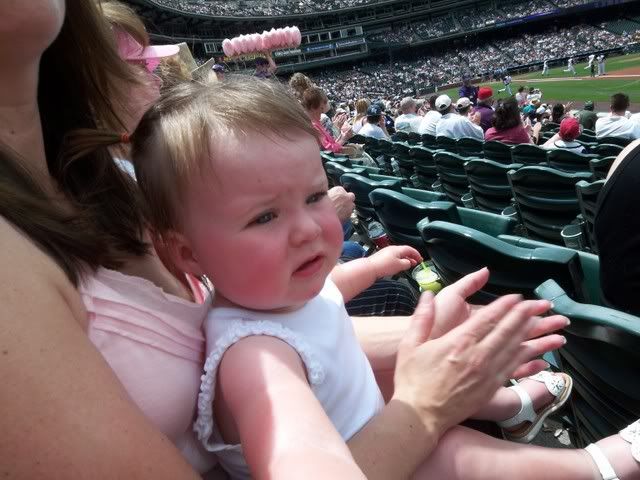 And look how dirty my shirt is because me and my friend Mack played on the ground a lot and we ate a whole bunch of snacks.
Like these nachos for example...
And this is me in a big girl seat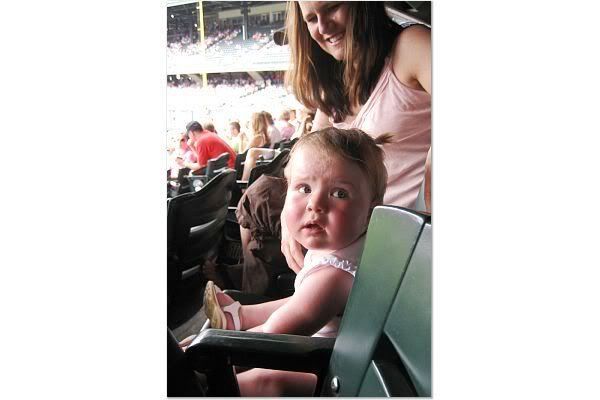 But me and Mack preferred to sit on the ground.
I fell asleep in the car on the way home because I had so much fun. After my nap, we played outside in the water. It was too cold for me!
And finally, this is what my hair looked like by the end of the night...don't laugh!!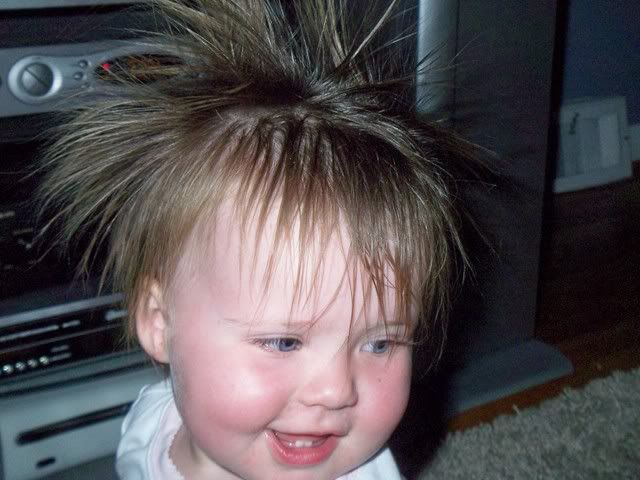 I had a really really fun weekend! I hope you liked my pictures.