Today the weather was in the high 80's. A perfect day for the zoo. We hadn't been to the Zoo since my sister and her kids came to visit in December. Cady was a whole different baby. This time around she was an active participant and really seemed to enjoy checking out the various animals. After today we decided that we are going to invest in an annual zoo pass and hopefully also save up for a wagon like the one in the picture. Cady LOVED it!
Checking out the peacock!
The peacock opened up it's feathers and Cady was in awe
It was so hot!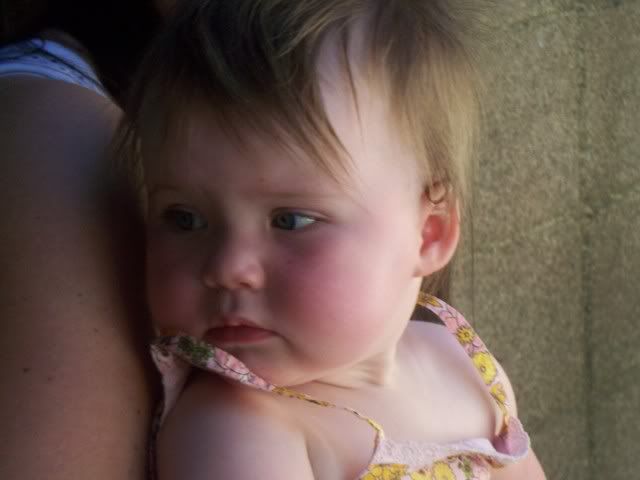 Riding in her friends Brooke's wagon
At first she was very unsure of the merry-go-round but was laughing by the third time around
After the zoo, she had her new friend Angelina over to play (Rob and Angelina's dad went mountain biking together)