Today marks the third big snow we have had in the past three weeks. The other stuff hasn't even melted off yet. It makes for icy, snowpacked, slippery driving. I tried taking Cady for a stroller ride the other day and we still can't get anywhere. They really ought to think about making snowtires for strollers...there are desparate moms everywhere that would buy them. Cady was supposed to start her first music class tonight (Drumming, nonetheless) but it was cancelled because of...the snow! For those of you in the Midwest and Eastern states who are unseasonably dry this year, we will gladly send this snow back your way. After all, it is more likely that your cities have more plows to handle it.
Here are some pictures, and a video, of the first snow...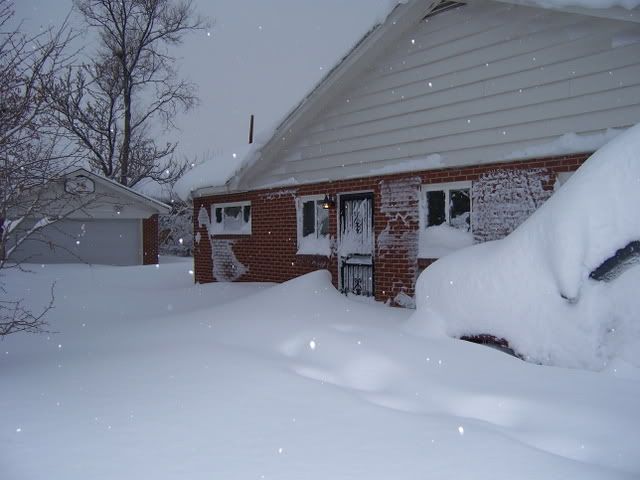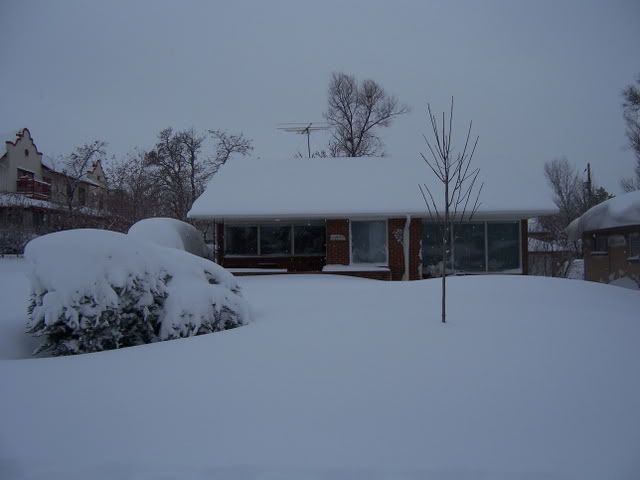 And Cady's homemade sled!!